Music Club of Kingsville

December 7 Meeting
---


Featuring
the
H.M. King High School
SAXOPHONE QUINTET




Cory Eskeets, Aaron Davis, Omar Lara,
Matthew Maldonado, and Josh Nunez


and
ROLANDO MOLINA
and
MIKE GARCIA
on
TRUMPET
---
next
TIME FOR OUR CHRISTMAS DINNER.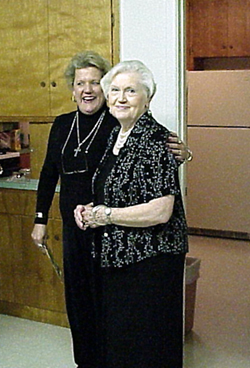 ---
after our meal


Bob Harrison reads the Christmas story





and tells of his boyhood experiences in Iowa
before reciting The Night Before Christmas


Ricki Cunningham





leads us in a Christmas Carol Sing Along

and


Rolando Molina leads us
in singing The Twelve Days of Christmas




while Jim Tryer accompanies on the piano
Now the Music Club wishes a

Merry Christmas
to all
See You Next Year!!


---