Music Club of Kingsville

January 8, 2008 Meeting
---
Music Club President, Carol Gerwick,
calls our January meeting to order.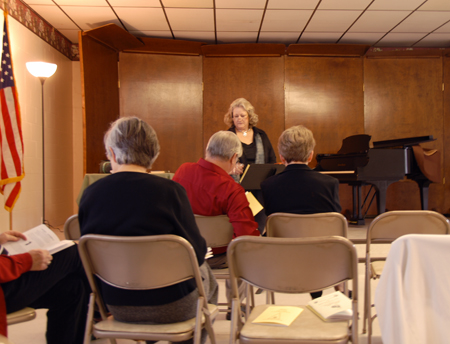 ---
Julia Smith collects our pledges
for
National Federation of Music Club's Founders Day.
Nancy KingSanders gives a program on our "Course of Study"
THE GREAT CONDUCTORS.

And teaches us how to conduct!??.
---
THEN TIME FOR REFRESHMENTS and CAROLE GEDDES'
KINGS' CAKE!





Carole cuts and serves her cake.







And, we enjoy.





---