Music Club of Kingsville

March 8 Meeting
---
We enjoyed a short visit before the program.
After our pledges,
Jack Mayberry
with his teacher, renowned soprano Nancy Munn,
presented their program.
Music Club Program Chairman, Therese Crocker
(who is also Jack's grandmother)
presented Jack with a gift from the Music Club.
Then Jack presented his teacher, Nancy Munn, with orchards.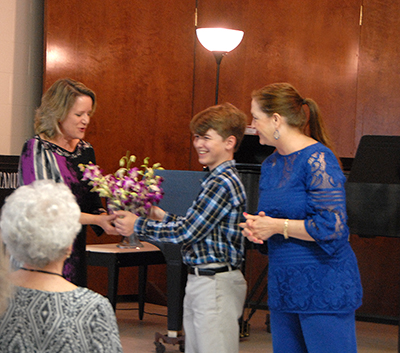 Time for refreshments!--
arranged by hostess chairman Jean Wheeler.
Our audience included 4 generations of the Crocker family
plus one Turcott!
---
THE MUSIC CLUB OF KINGSVILLE WISHES ALL OF OUR VIEWERS

A HAPPY EASTER!
HOME