Music Club of Kingsville

May 5, 2018 Meeting


---
After Peggy Westbrook leads us in our Federation Collect
Carole Geddes calls us for lunch.
After lunch two of Dr. Joachim Reinhuber's
advanced piano students, Bora Cho and Megan Eborn
entertain us with Beethoven sonatas.
Megan Eborn
Bona Cho
Megan performs the 1st movement
of Sonata in D Major, Op. 10, No. 2 (Presto).
Bona performs the 1st movement
of Beethoven's "Waldstein" Sonata.
CINCO de MAYO LUNCH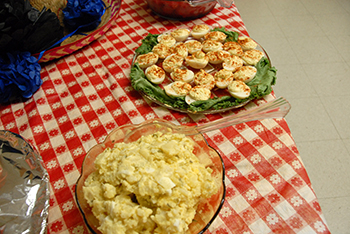 THE MUSIC CLUB SENDS EVERYONE BEST WISHES FOR
A GREAT SUMMER!
---
HOME