Music Club of Kingsville

October 10th Meeting
We enjoy visiting and admiring the decorations before we have our refreshments
Our hosts, Gunter Mende, Linda Snyder, Jean Wheeler, and Rosalinda Alvarez
tell us that the refreshments are ready!
Then we enjoy our Halloween treats!
Carole Geddes calls our meeting to order.
After we say our pledges it is time for
THE POET SPEAKS
Melissa Corcoran shares one of her favorite poems
Essay on Craft.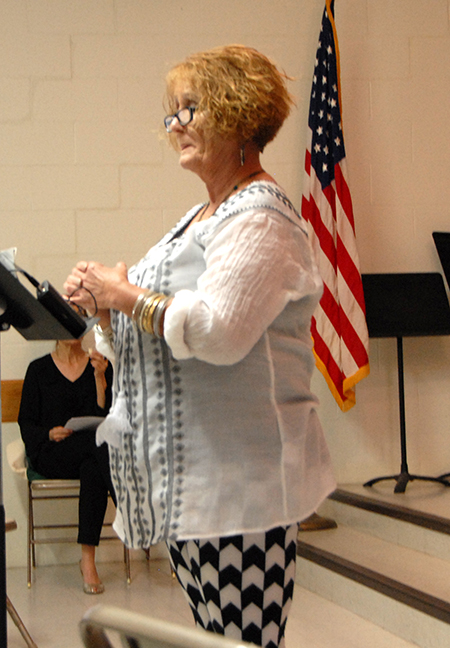 Then for our program

AN INTRODUCTION TO BEETHOVEN

Dr. Mary Mattingly gives a report on Beethoven
We enjoy some of Beethoven's famous music performed
by outstanding artists demonstrated on our new technology.




Some examples, Lang Lang and Herbert von Karajan.
Wishing all of our viewers much enjoyment throughout the fall season
From THE MUSIC CLUB OF KINGSVILLE.
---
---
HOME