Music Club of Kingsville

September 15 Meeting
---
---

The Meeting is Called to Order.

We Say our Pledges.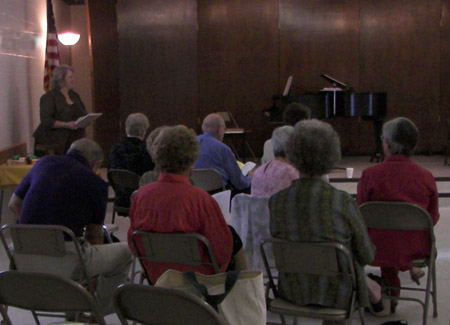 Jim Tryer reports on our 2007-2008 Course of Study
"The Great Conductors"




District 7 President, LaJuan Fischer gives us an orientation talk on her theme
"Sharing Love, Life and Laughter through Music"


---
Then we enjoy a wonderful program by lyric baritome, David Pinter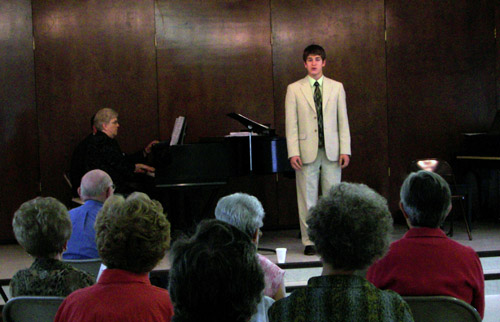 ---


Then time for refreshments!



---
---